ARY Laguna Karachi
Karachi is a city of dreams, but it's also one of the most polluted cities in the world and lacks proper infrastructure.
We live in a city that has so much potential and yet we let ourselves be held back by pollution, traffic jams, crime rates, and more.
It's time for a change. We need to bring in modern amenities that can be enjoyed by everyone.
ARY Laguna Karachi is our answer to this problem. This society has been designed to provide everything you will ever need, under one roof. It has an artificial lagoon with 7 km of shoreline that will have everything you could ever want or need from your hometown without having to deal with the problems that come along with living there. This project will change your life for good.
---
The artificial lagoon will have water sports facilities like jet skiing and parasailing as well as swimming pools where you can relax with family or friends on weekends after work.
ARY Lagoon City Centre the largest shopping mall in Pakistan will have world-class restaurants and shops so that residents don't even have to leave their homes if they don't want to.
There are also beachfront villas available for those who love spending time at the seaside during vacations or weekends away from home. In short, this is going to be the most complete community anyone could ask for.
What You Get With This Project
Karachi is a city of dreams. It's an exciting place to live, work and play in. But the problem is that there are only so many places where you can do all three at once. The good news is that DHA City has just what you need – ARY Laguna.
You get all of the benefits from living in Karachi without any of the hassles. Imagine being able to live right here:
See? Doesn't that sound great? You can now sit back and relax while listening to the waves every single night.
The project also includes a luxurious clubhouse, which will let you socialize with people your own age. If you like sports, the project will include an Olympic-sized swimming pool where you can exercise or just chill out (literally).
You'll also get to shop at some of the trendiest stores that Karachi has to offer. Imagine shopping without having to deal with any of the crowds.
This is just a quick look at all you can expect from living here. The developers are expecting everything on this list (except maybe teleportation) and more, so be sure to check back for more updates on this blog.
Below we discuss all details deeply including location, prices and installment plan, master plan, and facilities the project will have.
ARY Laguna Karachi Location Map
The location of a real estate project is the major thing for an investor and a homebuyer looking to live his life in luxury, so one must give full preference to the location of the project.
For example situation of Karachi City is not at all pleasant for investors or homebuyers. The security issues are rising to extreme levels, political uncertainty, terrorism, and crimes taking roots in the city's social fabric. These reasons frustrate investors' prospects over time & they prefer to invest their money in other cities or countries.
The sheer size of the city makes it difficult to obtain any kind of proximity between public transport and housing, which is why people are forced to drive cars resulting in daily traffic congestions. This increases commute times considerably, not only increasing residents' personal expenditure but also damaging the environment by air pollution created by long commutes.
In order to solve these problems, ARY Group has launched a world-class housing project called 'ARY Laguna Karachi'. This new society is located in sector 1 of DHA City Karachi which is at the start of the main entrance from the super-highway adding additional value to the real estate sector of the city as well as providing easy access for people working downtown and who prefer living outside the city.
ARY Laguna Karachi Payment Plan
The prices and installment plan comes second when you want to invest or buy property for living purpose. The first thing that matters is the location because if you buy property in a good location then it will definitely give better returns for your investment.
Prices depend upon the project's segment because this real estate sector has many projects according to different categories. If you want to build your home with too much prestige, luxury, and elegance according to your own choice, then this is the right project for you. This project will give you peace of life because here you will get everything that a person wants in his/her whole life.
The project has two different categories according to its prices which are as follows:
Residential Segments
The ARY Laguna Karachi consists of 1 to 4-bedroom apartments. There are also penthouses in the project.
The price range for the apartment and penthouse is 9,500 to 12,334 per sq. ft.
The starting price of a 1 bedroom apartment is 4,800,000 with an area of 510 sq. ft.
The starting price of a 2 bedroom apartment is 7,200,000 with an area of 850-1025 sq. ft.
The starting price of a 3 bedroom apartment is 12,000,000 with an area of 1450-1750 sq. ft.
The starting price of a duplex 4 bedroom apartment is 33,990,000 with an area of 2799 sq. ft.
The starting price of a 2 bedroom apartment is 55,000,000 with an area of 4459 sq. ft.
Apartments Installments Plan 2022
5% (2 Months from Booking)
10% Down Payment (After Successful Balloting)
6% (5 Months from Booking)
6% (8 Months from Booking)
6% (11 Months from Booking)
1% Installment Per Month – 47 Installments (13-59 Installments)
20% on Completion
Commercial Segments
For commercial purposes, ARY Group has made special arrangements so that people can rent out their commercial shops for different purposes.
Commercial prices will be available soon.
Booking Procedure
Yes, ARY Group has decided to launch its housing society by allowing people to book their newly-launched apartments and penthouses. The process of booking is very easy because you just have to adjust booking forms which are available at a cost of PKR 16,000/form as a deposit. For each category, you have to submit 10 to 50 forms. For booking or more information about the project, you can visit the official website or contact us.
Transfer Charges
General NDC Request PKR 1,000
Urgent NDC Request PKR 4,000
Transfer Set PKR 500
1 Bedroom Transfer Fees PKR 20,000
2 Bedroom Transfer Fees PKR 30,000
3 Bedroom Transfer Fees PKR 50,000
4 Bedroom Transfer Fees PKR 90,000
Duplex Transfer Fees PKR 100,000
Penthouse Transfer Fees PKR 200,000
Developers of ARY Laguna
It is a project of the same people who brought you the successful ARY News, Sports, and Digital Network, which means it will exceed all your expectations. The ARY Group's mission is to provide its customers with the best products possible and it will, without a doubt, do that with this project.
ARY Group has been responsible for some of Pakistan's biggest projects and it is putting its full weight behind this one as well. The project will have a worth of hundreds of billions and it will be implemented with ARY Group's trademark quality to give you the home you deserve.
The first project of ARY Group in the real estate industry was ARY Villas which was launched back in 2018 in Bahria Town Karachi. Laguna Karachi is the second project of the ARY group and it is going to change the direction of the real estate industry in Pakistan.
The group is going to launch its 3rd project ARY Laguna Gujranwala soon.
ARY Laguna Karachi Project Plan
There are different master plans for each project in Pakistan because every developer follows his own style of construction, but ARY Group is the only company that has the same master plan for every project.
This master plan is unique planning for all projects, artificial lagoon, highrise buildings for luxury apartments, access to schools, access to colleges, hospitals, shopping malls, and almost everything of ARY Group because this company concentrates on the future of people living in Pakistan.
ARY Group is the only company in Pakistan that provides housing facilities on such a massive scale with all international standards.
The Group has started construction of this housing society. The company is doing its best to make this project easy for residents as well as profitable for investors.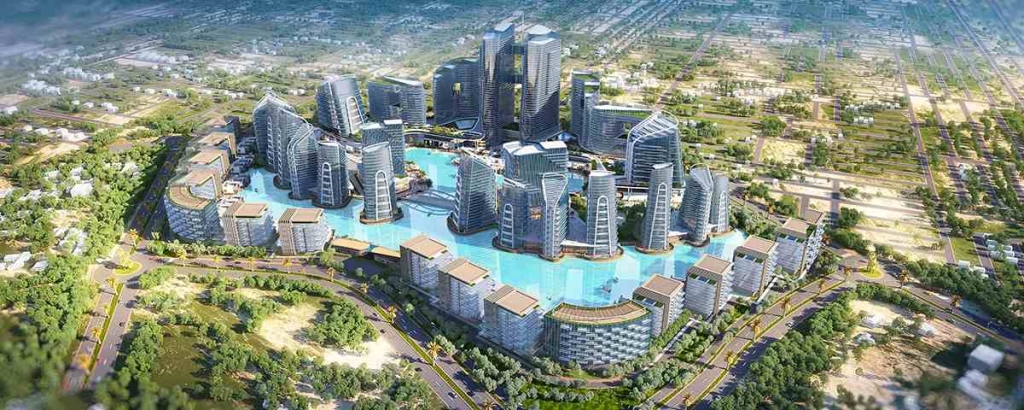 ARY Laguna Karachi Pictures
The construction of the project has started and here are some pictures for you to have a look at what the project will look like after completion. This is an amazing project with all the luxurious facilities for people residing in it. There are several other projects by ARY Group, but this one stands out from all others because of its modern construction.
Features and Facilities ARY Laguna DHA City Karachi will have
The project will be designed with international standards to make sure that everyone who lives here feels like he/she is living in a five-star hotel.
The facilities at ARY Laguna include an international standard health club, conference halls with state of art conference equipment, shopping malls and boutiques, world-class restaurants with coffee shops, a safe house for women with a modern security system around the clock.
The artificial lagoon will be located directly opposite the entrance and it will have all kinds of facilities that you could ever want. There will be playgrounds for children, jogging tracks to let you stay fit, fountains to keep you cool in summer, food courts where you can eat the best food, and outdoor gym equipment to let you stay healthy.
There will also be a diverse selection of restaurants where you can eat anything from authentic Chinese and Pakistani cuisine to French and Thai food – all at prices that won't burn a hole in your pocket. On top of that, there will be stalls selling handicrafts and souvenirs to keep you in touch with your culture.
On the north end of the lagoons, you will find a dedicated space for families where they can relax and enjoy themselves in peace. There is also going to be an entertainment center where artists who are famous throughout Pakistan will perform live every night.
As far as transportation goes, there will be dedicated bus routes that will take you to all parts of the city, including Saddar, Clifton Beach, and other places where you could find yourself wandering around lost. The even better news is that the project will have its own metro stop that will connect it with other areas in no time at all.
Getting here will be easy as pie as all the main roads and expressways will take you directly to Lahore-Karachi Motorway (M10) which leads right up to the project. The metro station and bus stop within the project itself will make your life even easier.
When you want to go home, there will be dedicated parking lots that will have room for over 5,000 cars. This way you never have to worry about finding a place to park your car or being stuck in traffic on the way back. All of this is made possible by designing Laguna Karachi as an island with only one entrance and exit.
Since this place is dedicated to families, there will also be a landscaped garden at the south end of the lagoon. This area will include playgrounds for children that are shaded by tall trees and benches for parents to sit and watch their kids play. There will even be fountains here so you can make sure your kids stay hydrated.
Finally, on top of all this luxury, there will be no shortage of security to keep everyone safe and sound. ARY Laguna Karachi will have guards patrolling the entire perimeter 24/7 so you can rest easy knowing your family is in good hands at all times. This place will truly feel like home by bringing you all the functionality of a real city within an attractive island setting.
Lagoon Karachi
Renowned architects designed the lagoon concept with ARY Group to give you the experience of walking on water. This is just another example of how this project will exceed your expectations.
Lagoon Bridge
The bridge, which is a signature feature of the lagoon, is being designed by world-renowned architects to provide you with a walkway over the water that will be safe and solid to ensure you have the best experience possible.
The development area has been divided into three zones to make sure there are different shopping, dining, and entertainment options for everyone. The first zone will have entertainment complexes while the second one will be mostly commercial with some residential components as well. While the third zone is strictly reserved for residential use.
Lagoon City Center
This project will also include a city center that will have everything you need from a commercial area. The city center will have retail, residential, banking, and educational facilities to keep everyone happy. There is an abundance of cafes and restaurants that will give you a taste of some of Karachi's finest dining experiences.
Coffee Shops
There are also many coffee shops to choose from so there is something for everyone's taste and mood.
Water Park
The entertainment areas will be the highlight for most people. There is a water park that offers activities like waterslides, tube rides, and surfing to give you all the fun you want in one place.
Art Gallery
The lagoon also includes an Art Gallery to keep artists and art enthusiasts happy as well.
Bowling
There is an arcade for kids and adults, a bowling alley, water sports, and much more. We will have you covered when it comes to entertainment options that can satisfy even the most diehard sports fan.
Diners at Canal
There are plenty of options when it comes to dining. There is a food court that offers everything you could ever want for breakfast, lunch, or dinner.
If you don't feel like waiting in line at the food court there are fine dining options available at the canal-side restaurants. These places will make sure you get a taste of some of the finest food in the city delivered to you on a silver platter.
Eco Garden
ARY Lagoon Karachi also includes an eco garden that is designed to give everyone a space for rest and relaxation. This is a place where you can take a break from the hustle and bustle of busy city life. The ARY Eco Garden also includes a jogging track that will help you keep fit while enjoying all of the benefits that come with being in an eco-friendly space.
Swimming Pools
The lagoon has several swimming pools including an infinity pool, which is perfect for enjoying the water without being fully submerged. The pools also have restaurants and cafes to take full advantage of the amazing views you will enjoy while spending time by them.
GYM
There is a gym for those who don't want to worry about maintaining their fitness level. There are also yoga centers for those who need a quiet place to unwind from all the work they have been putting in at the gym.
The ARYLagoonKarachi is designed to help you get everything you need from home while enjoying every amenity available in one place. There are also entertainment options for those who want to be alone with their thoughts and friends without running out of things to do. The lagoon is the perfect place to relax and enjoy yourself without having to leave home.
Now that you've seen what this project has to offer, are you ready to move in today? Great! Just contact us for booking and more details.
If You find this article useful, please like and share it with your friends.