Citi Housing Peshawar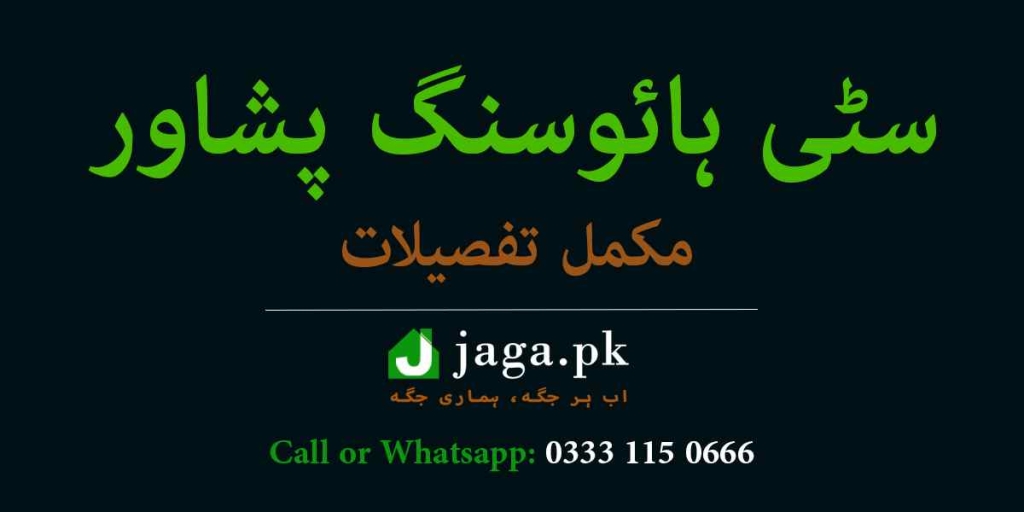 Peshawar a city of vibrant culture and heritage, is home to some of the most impressive sights that attract visitors from all over the world. It is the capital of the province of Khyber Pakhtunkhwa and is known for its legendary cuisine, architecture, and monuments.
Peshawar has a rich history and was once the capital of the great Empire of Gandhara. The city is also home to some of the most beautiful mosques, forts, gardens, shrines, and tombs preserved since ancient times.
It is also a trade route connecting the eastern and western parts of the region. There are numerous markets, bazaars, and stalls filled with unique souvenirs to purchase. Visitors can also enjoy traditional Pakistani cuisine in a variety of restaurants.
Despite having all of these there are only a few state-of-the-art housing societies and recreational parks in Peshawar. The lack of infrastructure has led to the development of some slums, which often lack essential facilities such as electricity, water, sewage systems, and medical care.
Citi Housing Peshawar is a new and innovative housing project set to revolutionize the way people live in Peshawar. It is a residential project located in the heart of this magnificent city.
---
---
---
It offers an ideal opportunity for people looking to enjoy urban living along with modern amenities including 24/7 electricity, water supply, sewage systems, roads, parks, shopping centers, and recreational facilities at an affordable price.
The project features world-class architecture with spacious living areas that provide a comfortable living environment. There are also elaborate security systems in place to ensure the safety of its residents.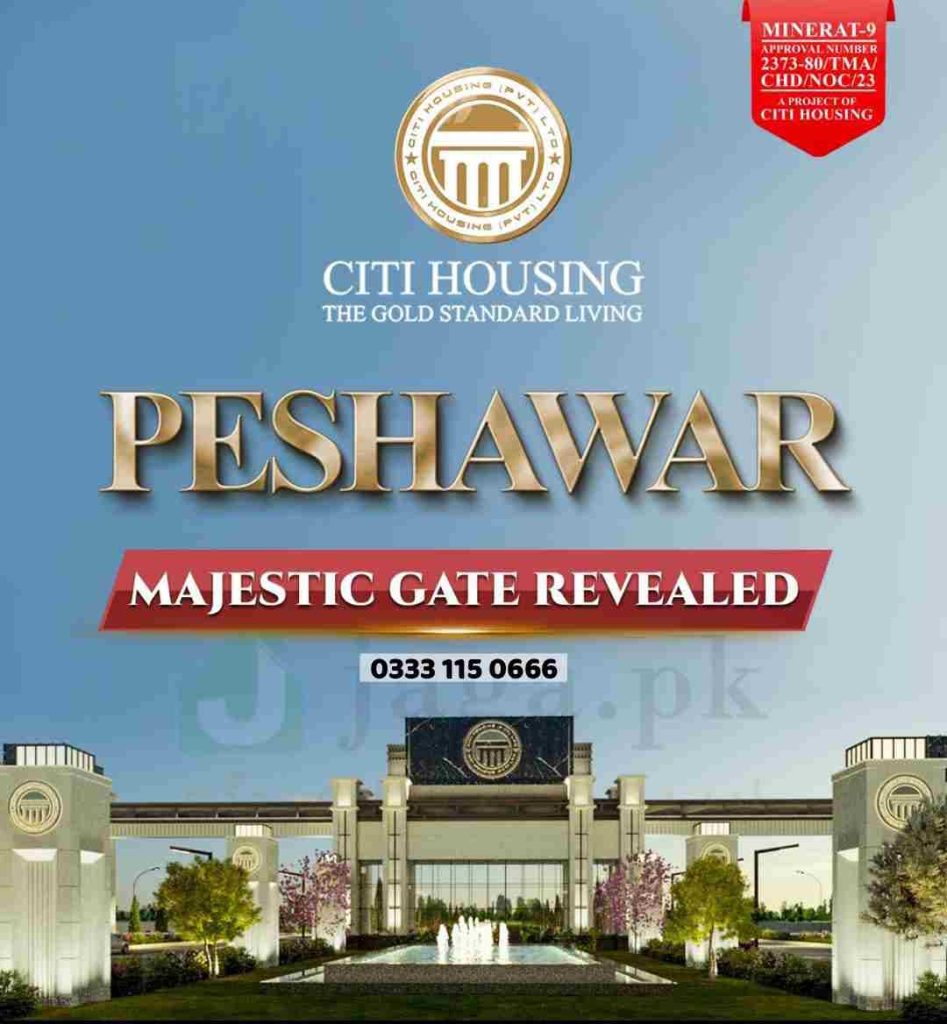 City Housing Peshawar seeks to provide a better quality of life for its residents and visitors alike. It aims to create a vibrant community that promotes cultural diversity and encourages economic growth in the region. With its advanced infrastructure, it is sure to revolutionize the city of Peshawar and make it a modern, vibrant city.
It is sure to become the benchmark of success in the real estate industry. Below we have shared the complete location map, payment plan, project plan, and facilities it will have.
Citi Housing Peshawar Location Map
When it comes to location every investor looks for the best place that gives him easy access to public transport, shopping centers, educational institutes, and other facilities.
Citi Housing Scheme Peshawar is located on Nowshehra-Charsadda Road near the Charsadda Nisatta Motorway interchange, one of the prime locations in the city that offers all these facilities and much more.
The project site is a few minutes away from the DHQ Hospital, the University of Peshawar, Peshawar Airport, and Hayatabad Medical Complex.
It is also located near several public parks, entertainment spots, and other recreational activities that offer an ideal environment for family living.
Nearest Landmarks:
Nova City Peshawar is at a drive of 1 minute.
Nisatta is at a drive of 4 minutes.
Charsadda is at a drive of 5 minutes.
Nowshehra is at a drive of 30 minutes.
Mardan is only 34 minutes away.
The Peshawar city area can be accessed within 25 minutes.
Bacha Khan International Airport is at a drive of 40 minutes.
Hayatabad Medical Complex can be accessed within 45 minutes.
Citi Housing Peshawar Payment Plan
The project offers an easy payment plan that ensures maximum convenience to its customers. The plan entails small installments over a period of time.
This ensures that customers have enough time to arrange for the finances required without having to worry about paying large lump sums upfront.
The payment plan consists of a 20% down payment with 12 quarterly installments and no payment at the time of possession.

The complete installment plan is given below.
Residential Plots Pre-Launch Payment Plan 2023
| Plot Size | Total Price | Booking | 12 Quarterly Installments |
| --- | --- | --- | --- |
| 5-Marla | 2,295,000 | 450,000 | 153,750 |
| 10-Marla | 4,250,000 | 750,000 | 291,667 |
| 1-Kanal | 7,990,000 | 1,250,000 | 561,667 |
| 2-Kanal | 14,990,000 | 2,000,000 | 1,082,500 |
5,10 marla and 1,2 kanal plots rates and installment schedule
---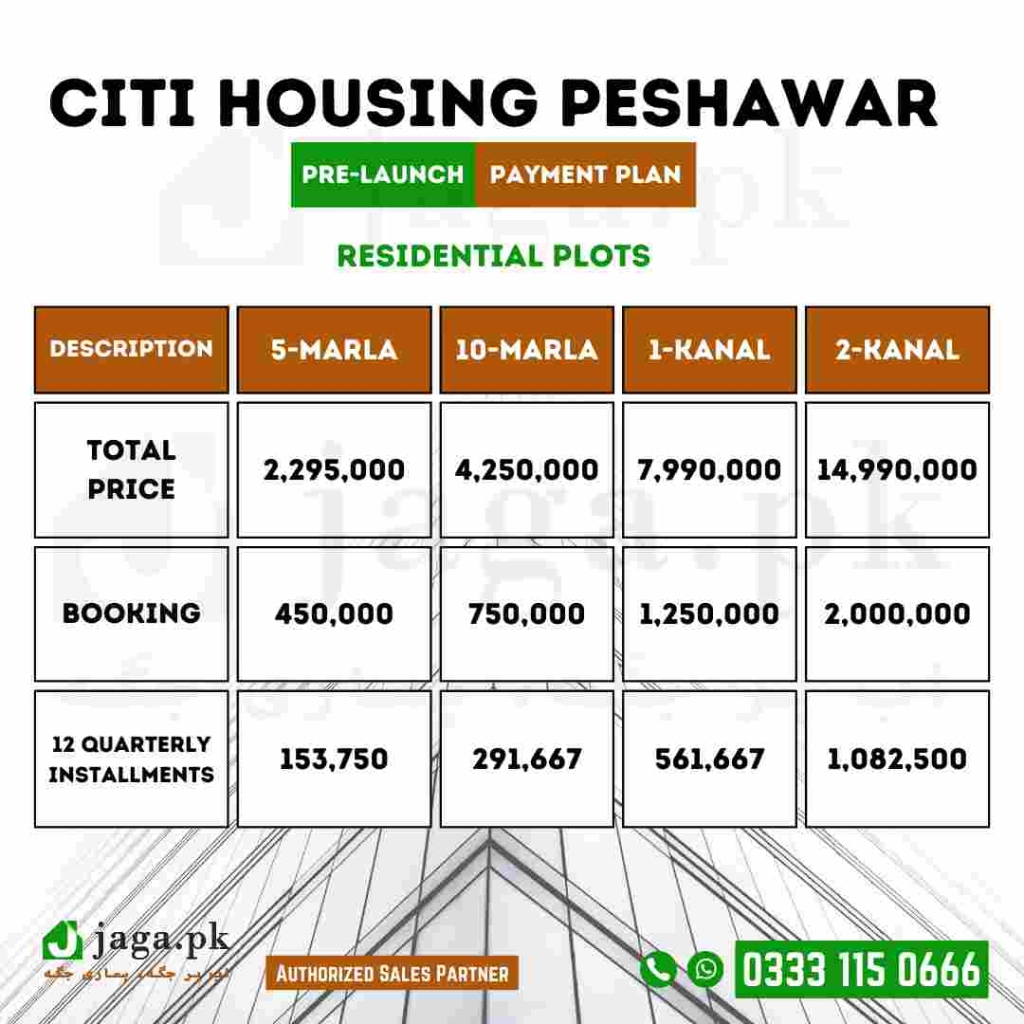 ---
---
---
Citi Housing Peshawar Project Plan
The project is designed to provide a world-class living experience by incorporating modern infrastructure and facilities. It has been carefully planned to ensure maximum efficiency and convenience for its residents.
It consists of residential and commercial plots of sizes 4 marla to 2 kanal and apartments ranging from one, two, three, and four bedrooms along with an assortment of shops, markets, mosques, sports clubs, recreational parks, and commercial areas that provide a complete range of facilities.
The project also has an extensive security system that ensures the safety of its residents at all times and provides round-the-clock surveillance.
The project will be divided into phases and blocks, each with its unique design and style. It will have wide roads and the best infrastructure with plenty of green spaces.
Developers of Citi Housing Peshawar
It is the project of one of the top developers in Pakistan. The developers, Citi Housing Developers, are well known for their commitment to quality and excellence in the field of real estate development.
They have a successful track record of delivering projects on time and within budget. They strive to provide the best value for money through their excellent planning strategies and ensure customer satisfaction at all times.
The developers have a team of professionals who are highly experienced in handling all aspects of the development process. They ensure that each phase progresses according to their plans and are constantly monitoring progress to ensure that it meets the highest quality standards.
Their customer service is excellent and they provide timely support to clients during the development process. They also ensure that all safety and security measures are taken at all times.
Moreover, they have already delivered projects with the same name in different cities, including Gujranwala, Sialkot, Multan, Jhelum, Kharian, and Faisalabad.
---
---
Features and Facilities Citi Housing Peshawar will have
The project offers a host of facilities and amenities that are sure to make living in the city much more comfortable and enjoyable. It includes:
State of the art infrastructure
Largest dancing fountain in Pakistan
24/7 power supply
Water supply
Sewage system
Wide roads
24/7 Security system
Commercial areas
Mosques
Sports complexes
Recreational parks
Shopping centers
Cinemas
Public transport links
Theme parks
Zoo
Gym
---
---
Commonly Asked Questions
Below we have answered a few of the frequently asked questions.
Who owns the Citi Housing Scheme in Peshawar?
Major Amir owns this residential and commercial project under his company Citi Housing Developers. He has a successful track record of developing world-class projects across Pakistan and is one of the top developers in the country.
He strives to provide affordable, modern housing along with all the necessary amenities to make living more comfortable and enjoyable. With his successful track record, he is sure to create another masterpiece.
How many projects Citi developers have delivered before Peshawar?
A total number of 7 projects have been delivered in different cities of Punjab, 8th was launched recently and is under development. This is going to be 9th on the list of Citi Housing Development projects.
It is expected to be a great success and will revolutionize the real estate industry in Peshawar. All the previous projects have been completed on time and within budget.
This indicates that Major Amir has an eye for detail and is committed to providing quality workmanship at all times. It is sure to be a great success.
Is City Housing Peshawar Approved?
Yes, the management of the project has already acquired approvals from all concerned authorities.