Liberty Lands Lahore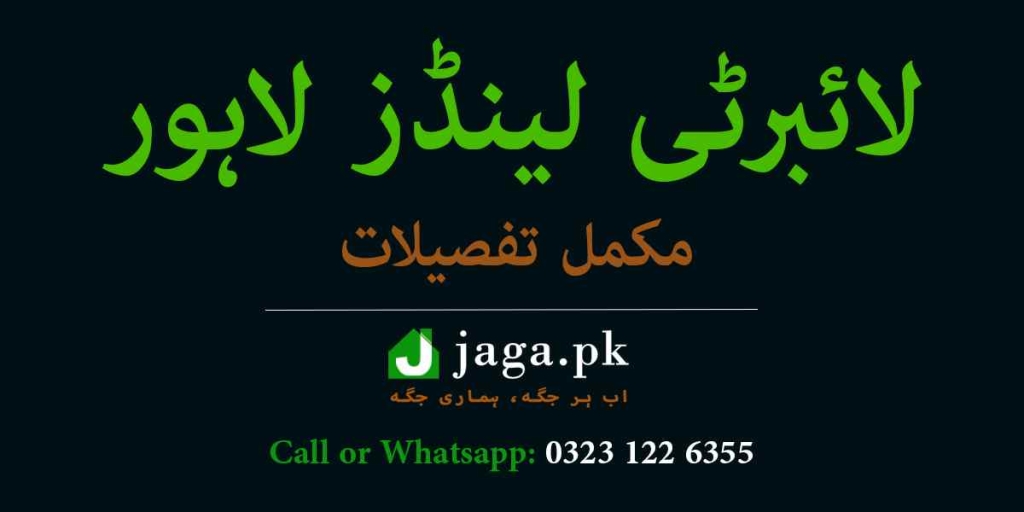 There is a severe housing shortage in Lahore, and it's only going to get worse. The number of people in the country is growing at a pace that simply cannot be matched.
The population of Lahore is projected to reach 25 million by 2030. That's more people than the entire population of Australia.
While this has been an ever-present problem, it seems to have grown exponentially over the past 1-2 decades. In answering this shortage, many real estate developers have sought to remedy the situation by building up high-rise residential complexes and shopping malls farther and farther away from the city center.
While this does help alleviate the housing shortage, it only further exacerbates problems such as traffic congestion and pollution.
In order to combat these issues, a new project with the name Liberty Lands Lahore has been proposed that would place luxury residential dwellings closer to downtown Lahore while still maintaining a low enough price point for middle-income families.
---
---
---
This project will be a fully integrated, green community that will consist of plots, villas, mid-rise apartment complexes as well and waterfront townhouses.
In addition to the housing options, the site itself would be home to resort-style amenities such as restaurants, shops, and parks within walking distance from all residences.
The location was carefully chosen because it is one of the few areas of Lahore that is not already overpopulated. The housing society will stretch all the way from Ring Road LDA City Interchange to Jia Bagga Road, with the backside of Lake City at its center.
It has been estimated that this housing venture will be able to house around 12,000 families in total.
Liberty Lands Lahore Location Map
When you look forward to investing or buying a property for living purposes, the first thing that comes to your mind is, where to buy it.
The answer to this question would be very easy if you know the city well. Always prefer a place that has all the necessary amenities and facilities that you need for living on a day-to-day basis.
In Lahore, Union Liberty Land is heaven for everyone as it provides everything that a common person is looking for.
A luxurious and beautiful community of the city, it is not only a place to live but also an ideal site to invest money as its price has been growing exponentially over the years.
It consists of all facilities such as shopping malls, bank branches, hospitals, and schools that one generally looks out for before buying.
Union Liberty Lahore definitely has a lot going for it, but perhaps the best feature is its location.
Being so close to the main city will help residents save time they would have otherwise spent sitting in traffic or traveling long distances to get wherever they need.
Liberty Lands is located at Jia Bagga Road near LDA City Ring Road Interchange. The nearest housing society is Park Avenue Lahore and Etihad Town Phase 2 Jia Bagga.
It is also at the backside of Lake City means you can access Raiwind Road through this housing scheme.
The other nearest renowned housing ventures include Khayaban e Amin, DHA Rahbar, Zaitoon Lifestyle, Naval Anchorage, and LDA City Lahore.
Distance from main areas of Lahore
A 2-minute drive from LDA City and Halloki Ring Road Interchange.
A 15-minute drive from Allama Iqbal International Airport Lahore.
A 5-8 minute drive from Defence Road Lahore and UOL.
A 4-5 minute drive from Adda Plot Raiwind Road.
A 30-minute drive from Lahore Islamabad Motorway M-2.
A 30-minute drive from Etihad Town Phase 1 and Thokar Niaz Baig.
A 20-minute drive from UCP, Shaukat Khanum Hospital Johar Town.
A 17-minute drive from Wapda Town Lahore.
Up to 45 minutes drive from Gulberg and Liberty Market Lahore.
Liberty Lands Lahore Payment Plan 2022
Finding a good place to live can be difficult, especially if you're looking for something that's affordable and close to all the amenities you need.
Not only is it hard to find a good place to live, but it's also expensive. And if you don't want to live in the city center, your options are even more limited.
The solution with a low price and easy installment is Union Liberty. The payment plan starts from 32 Lac and it is very easy compared to other housing schemes.
For booking, you need to pay Rs 695,000 as of the first installment whereas the remaining amount can be paid in easy monthly installments over a period of 2 years without any extra charges or hidden costs.
This scheme has been launched with the objective of providing a luxurious living to the public at an affordable price.
3,5,8,10 Marla and 1 Kanal plot are available for sale.
The complete payment plan for all residential plots has not been disclosed yet.
But 5 Marla residential and 2.66 & 5.33 Marla commercial plots booking has been started and the payment plan is given below.
Liberty Lands Launch Rates and Payment Plan Residential Plots 2023
| Plot Size | Total Price | Down Payment | 8 Quarterly Installments |
| --- | --- | --- | --- |
| 5 Marla | 3,775,000 | 695,000 | 385,000 |
5 Marla Residential Plots For Sale
Theme Park Commercial Plots Prices and Updated Payment Plan
| Plot Size | Total Price | Advance | 8 Quarterly Payments |
| --- | --- | --- | --- |
| 5.33 Marla | 17,995,000 | 3,595,000 | 1,800,000 |
5.33 Marla Commercial Plot For Sale
Note: All plots are available with a profit margin that varies every day, For confirmation of variation in prices call the numbers given below.
---
---
Pre-Launch 5 Marla Residential Plot Updated Installment Plan 2022
| Plot Size | Total Price | Down Payment | 8 Quarterly Payments |
| --- | --- | --- | --- |
| 5 Marla | 3,195,000 | 475,000 | 340,000 |
Residential Plots For Sale
Pre-Launch Commercial Plots Payment Plan 2022
| Plot Size | Total Price | Advance | 8 Quarterly Payments |
| --- | --- | --- | --- |
| 2.66 Marla | 7,995,000 | 1,195,000 | 850,000 |
| 5.33 Marla | 14,995,000 | 2,275,000 | 1,590,000 |
Commercial Plots For Sale
Note: All plots are available with a profit margin that varies every day, For confirmation of variation in prices call the numbers given below.
---
---
Liberty Lands Lahore Master Plan/Project Plan
This project comes at a time when the influx of people to Lahore has been heavy. Because of this, it is necessary for city planners and real estate developers alike to work hand in hand to ensure that a proper balance can be maintained.
Having a project such as this will help provide desperately needed space while also maintaining some degree of affordability for those wishing to purchase the property.
This housing society will have 3,5,8,10 Marla and 1 Kanal residential plot along with 2.6 and 5.33 Marla commercial plots.
The whole community will be divided into blocks for better management and security. It will be a wonderful place to live in and all of you should look forward to it.
At the moment, there is no official date set for when construction on this project will begin; however, initial drawings of the master plan have been completed.
The location is prime, with easy access to downtown where most of Lahore's business and employment is located. In addition, the road is wide enough that cars won't have to compete for space with pedestrians or bicyclists.
There will be many branches of roads going through this area, which would help alleviate any traffic issues that might arise during rush hour.
However, it's true that Lahore is growing at an exponential rate, and this might be just one of many housing communities built in the near future.
It is a good idea to get a fair market price for your property before construction begins on this or any other new housing society.
In terms of location, this project will be the best site in the area.
We are offering you the opportunity to get in on this project early so that you can secure your living space today.
---
---
Developers of Liberty Lands Lahore
It is a project of Union & Liberty Developers. They have a team of experienced and knowledgeable professionals who can handle all your real estate needs.
Whether you are looking to buy land or architecture plans for construction services; they will provide efficient guidance with effective collaboration throughout the process.
Union Developer's team of experts has unmatched skill and experience. Their builders, equipment operators & labor all work together seamlessly to ensure the construction process goes according to our plan while maintaining safety standards too.
Their plans are always in sync with your desires and the latest architecture trends. The progressive designs of their experts set an excellent tone for their whole project, which will be led by a visionary lead designer who has specific ideas about how to make it all come together beautifully.
They have also successfully delivered some projects and some of them are under development.
A list of the projects is given below.
Features and Facilities Liberty Lands Lahore Going to Have
One will always look for facilities a society will have before buying any property.
The following facilities are going to be available in this housing scheme.
Swimming pool and children's playground
Sports facilities like cricket, football, etc.
Basket Ball Court, Snooker Room, and Health Club
Jogging Track and Gymnasium
Lahore's First Modern Theme Park
Party Lawn
Club House
Commercial area
Children's Park Play Area
Easy Access to the Main points of the city
Health Facilities
Hotels and Restaurants
Retails Outlets
Security Services
Spaces for kids to play at green parks
Stores like supermarkets, ATMs, and other food chains.
These are the facilities that one will get in this project. This is not all; there will be more facilities which we cannot write about here. For more information, contact our team at the numbers given below.
---
---
Commonly Asked Questions
Below we have discussed a few of the frequently asked questions.
Is Liberty Lands Lahore approved by LDA?
Yes, its NOC is approved by LDA (Lahore Development Authority) and all other concerned departments.
When society is going to give possession?
The possession will be given within 2 years.
Who is the owner of Liberty Lands Society Lahore?
Main Amir Mahmood who is the owner of Union Developers, Dunya News, UCP, and Punjab colleges owns this housing society.
Does the development work start in the project?
Yes, the development of the project is at a fast pace and the project will be delivered before the completion of the installment plan.
Is it worth enough to invest here?
Yes, it is very good for long-term investment.
Are development charges included in the payment plan?